Rough Terrain Cranes Give Chicago's Problematic Worksites a Huge Advantage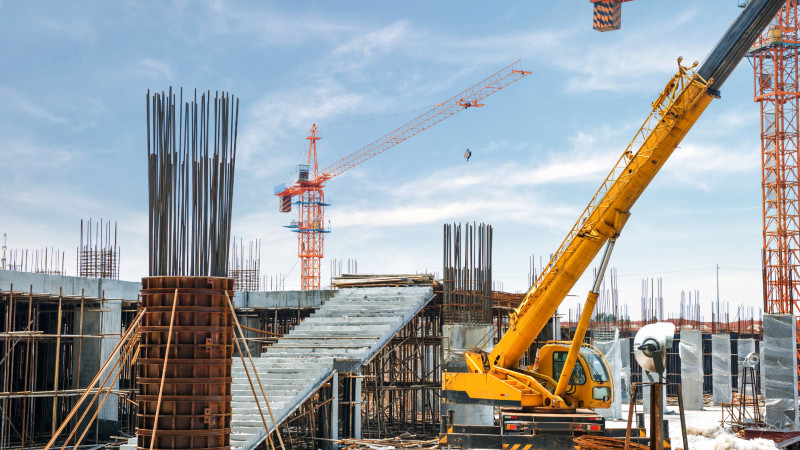 Not every work site has all level ground, and the weather does not always cooperate. Rough terrain cranes in Chicago make all the difference when there's serious work to do and a schedule to keep.
Features that Give Rough Terrain Cranes the Advantage
Built with a low center of gravity and oversized tires with superior traction, rough terrain cranes in Chicago are designed to stay aright on uneven or slippery ground. They also have superior steering.
Grove Rough Terrain Cranes Capacities
Grove is a leading manufacturer of rough (RT) cranes. The capacity of Grove RT cranes can reach at least 130 tons, and the boom length can reach 160 feet.
High-Powered Crane with an Onboard Computer Guide
The Grove RT crane is a streamlined piece of equipment with incredible lifting power. Its outrigger boxes on the front and rear are removable, easily transported, and easily reinstalled. The onboard aide guide has a user-friendly interface.
Modern Cabs
A Grove RT crane's cab has an automotive-style layout with an ergonomic dashboard and extra glass. You can tilt the cab and the steering wheel. Heat and air conditioning keep the operator comfortable.
High Maneuverability
The Grove RT crane's four-mode steering helps the operator navigate rough terrain.
Contact Us
For all your crane needs, contact La Grange Crane Service, Inc. We have many certifications, and we're a leading provider of cranes. Our cranes are stronger, safer, faster, and better than the competition. Equipment delivery is quick.