Keep Your Facilities Clean With Hand Dryers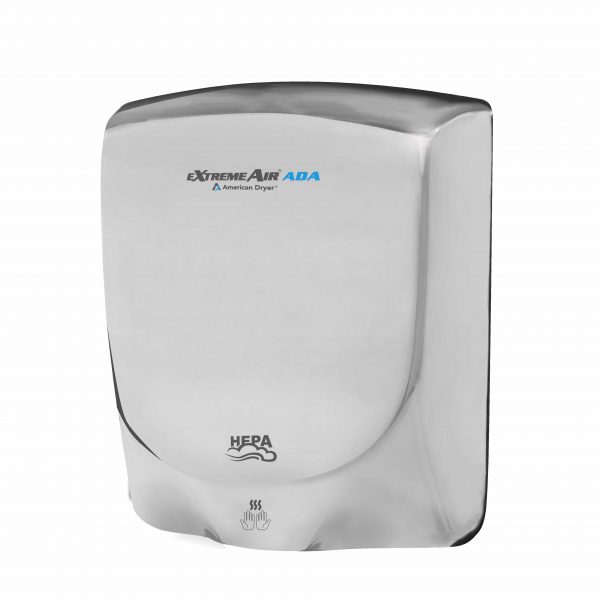 The job of keeping a public facility clean, whether in a large and busy location or a quiet place visited by just a few people, is a tough one. If you are the manager, you can use all the help you can get. One way to make your life easier, and to keep public restrooms cleaner, is to employ one or more bathroom hand dryers. They offer some benefits that help the appearance of a restroom, whether it is a large sports arena or a small office.
Improve the Overall Looks
Most people would probably agree that compact air dryers mounted on the wall are an improvement over a towel dispenser and a large waste bin. Even more so if the bin is overflowing or if moist paper litters the ground, which is often the case it seems. The air dryers don't take up much space, are never messy, and they come in a variety of finishes that can complement the décor of any facility. White, silver, chrome and black finishes of smooth materials such as plastic or metal give a neat appearance to any restroom. Instead of detracting from the look of a facility, bathroom hand dryers improve the appearance.
Keep the Floors Clean
With hand dryers, your facilities will never look as though a garbage bag has just exploded or fallen over. By eliminating the constant need for paper towel usage the likelihood of a waste bin overflowing is greatly reduced. Few things turn off customers or employees more than damp paper towels on the floor. It just looks unhygienic. Even in a busy venue, such as a packed stadium where people are imbibing large amounts of beverages, powerful hand dryers are all that are needed to dry hands. If the custodian is running late, the bathroom stays clean for a long time.
Stay on Top of Germs
Modern hand dryers blow the moisture off hands quickly. They are equipped with powerful motors that dry hands in a matter of seconds, some as fast as 12 seconds. Many models incorporate sanitary advancements that prevent the spread of germs, mold, and bacteria. In many cases, sensors allow a person to operate the dryer without even touching it, thus further reducing the proliferation of germs. Air dryers showcase a much better system for drying hands quickly without coming into contact with contaminated surfaces.
If you are serious about keeping your facilities clean, invest in bathroom hand dryers. It's a simple and effective way to promote cleanliness.